Free shipping on all continental U.S. orders $65 and up!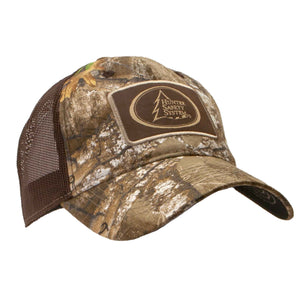 HSS X10D Pre-Treated Scent Control Camo/Mesh Cap
The HSS Mesh Camo Cap is pre-treated with ElimishieldHunt X10D for long lasting, anti-microbial Scent Control.  Whether you're wearing on early season hunts or wearing it for scouting and hanging stands, you won't have to worry about any human odor or odors from mold or mildew.  ~ ElimishieldHunt's X10D is a long term antimicrobial treatment.  Once a soft good item is treated, it is effective for up to 5 years or 50 wash cycles against replicated odors such as human odor.
---
We Also Recommend