Free shipping on all continental U.S. orders $65 and up!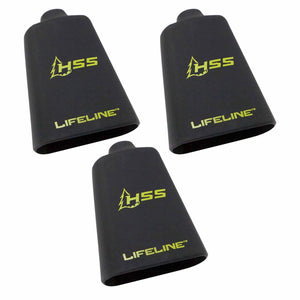 Cowbell Carabiner Cover 3-Pack
The HSS-Cowbell Carabiner Cover
(Patent Number US D759784 S)
from HSS is a sound dampening, weather-guard shield designed to go over your carabiner. The soft, silicone HSS-Cowbell serves as an effective sound dampener, eliminating nearly all of the noise generated by your carabiner's contact with metallic items such as your steps or stand.
The HSS-Cowbell also helps to weather-guard your LIFELINE's Recon carabiners. Because it's made of silicone, the HSS-Cowbell will last for years in exposed conditions.
---
We Also Recommend